Today, we're going to tell you what to expect at the The Riviera Palm Springs — which was once an old haunt of the Rat Pack, and now is one of the venues hosting the ladies of Alt Summit.
The Riviera is where you'll find:
The Opening Party + Registration – you can register, reunite and relax (more details to come!).
The Keynote Series — all of our keynote speakers will be taking center stage in the Grand Ballroom.
Round Table Sessions — If this is your first year at Alt, you might not be familiar with our beloved Roundtable sessions. You can read more about them here.
Breakout rooms for panels and TED-style Solo Talks.
Expert Desks for one-on-one consultations.
The Pop-up Marketplace and Book Shop.
With all those events, don't forget to sneak in some time to meet with out splendid sponsors. Here are a few that will be located at The Riviera.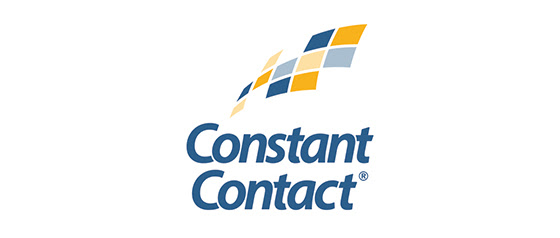 Constant Contact is a returning sponsor (remember the fabulous all-purple office?) and they have a full schedule of activities and workshops planned in their regal sponsor suite. Learn from their experts on topics ranging from:
Brand Queen: Building Your Online Presence and Awareness
Marketing Crown Jewel: Email Best Practices
Brand Loyalty & Brand Royalty: The Smart Way to Create a Lasting Brand and Strong Customer Relationships
Bring Home the Bacon: Monetize Your Blog of Website
High Engagement & Hight Tea: Social Ads & Audience Growth
You can find the details for each of these workshops (and when they'll be bringing out the champagne!) under the sponsor icon in the app.
Constant Contact, an established leader in online marketing, is built to simplify the complex and confusing task of marketing. Whether it's creating great-looking email marketing campaigns, building an awesome website with ease, creating a logo for your brand, running Google Ads to get more website traffic, or finding new customers on social media, we've got all the tools, features, and expert guidance you need to help you succeed – all in one place. For more information, visit: www.constantcontact.com


Knix is shaking up the women's intimate apparel category by redefining what intimates mean to women through every stage of life. They are on a mission to inspire women to live totally, unapologetically free and feel more comfortable in their own skin. The taboo-busting, hyper inclusive brand takes a storytelling approach to marketing, leveraging a community of over 1000 real women models and counting, and tackle topics from body image, diversity and fertility to the postpartum experience and beyond.


Adobe Premiere Rush is the first all-in-one, cross-device video editing app that makes creating and sharing online content easier than ever. Rush lets you shoot, edit, and share to popular social channels – all from one app, anywhere. Capture pro-quality footage (in 4K!) using the built-in camera. Editing is easy with simple yet powerful tools for color, audio, motion graphics, and more. Share directly to favorites like Instagram, YouTube, TikTok and Facebook. And everything is synced to the cloud, so your latest edits are always at your fingertips. Follow along @AdobeVideo. #MadeWithRush


Genflow provides full service brand creation and management. They build and operate businesses for clients that create immediate revenue streams and large company valuations. Their in-house team includes product designers, developers, content creators and experienced entrepreneurs that understand how to build and launch a successful brand. They can launch any type of brand ranging from clothing, beauty, accessories, digital applications, guides, and more.